Lake Macquarie Golf Schools is situated in the grounds of Belmont Golf Course. We have been operating the Belmont Pro Shop for the past 5 years. The Golf Professional has now been associated with Belmont Golf Club and the Pro Shop for over 20 years. We provide excellent facilities with on course coaching and a fully stocked Pro shop for all you golfing requirements.
Graeme Stockley
Head Golf Professional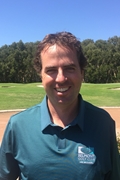 Associated with Belmont Pro Shop for 20 years Played the Australasian Tour for 3 years Caddied European Tour, US Tour, Australian Tour for Nick Flanagan Career Highlights Winner - 2011 Australian Club Pro Championship Runner Up - 2009 Australian Club Pro Championship Runner Up – 2008 NSW Club Pro Championship Runner Up – 2008 Australian Club Pro Championship Winner – 1999 Australian PGA Futures
Jono
Assistant Golf Pro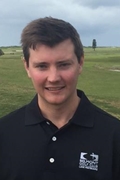 Jono holds an advanced coaching accreditation by the PGA and conducts golf tuition for golfers of all levels from beginner to professional. "It is my aim to grow the game of golf and help people achieve their golfing goals". Jono is also available for private tuition. You can choose from various lesson structures and have them tapered to your personal needs. Book today and start improving.
801a Pacific Highway, Belmont South
0249452058
Monday

Tuesday

Wednesday

Thursday

Friday

Saturday

Sunday

8:00am - 5:00pm

8:00am - 5:00pm

8:00am - 5:00pm

8:00am - 5:00pm

7:00am - 5:00pm

8:00am - 5:00pm

8:00am - 5:00pm